Established in 1982, at the Whistle Stop Bakery everything we serve is baked fresh using the highest quality, most wholesome ingredients we can find, local when possible. Then we mix them with love and bake them to perfection. Each unforgettable savory and sweet treat is made using family recipes and have been enjoyed by our community for over 30 years.
You can find us at the Branchville RR Station in Ridgefield, Connecticut. Alternatively stop by and visit us when we visit farmer's markets around Fairfield County.
Whether it's cakes, cookies, pies or scones, we'll have something unforgettable for you!
Lolly's Baked Goods
Whistle Stop Bakery has a variety of seasonal pies, cakes, muffins and sweets available for order. Gluten-free pies available as well.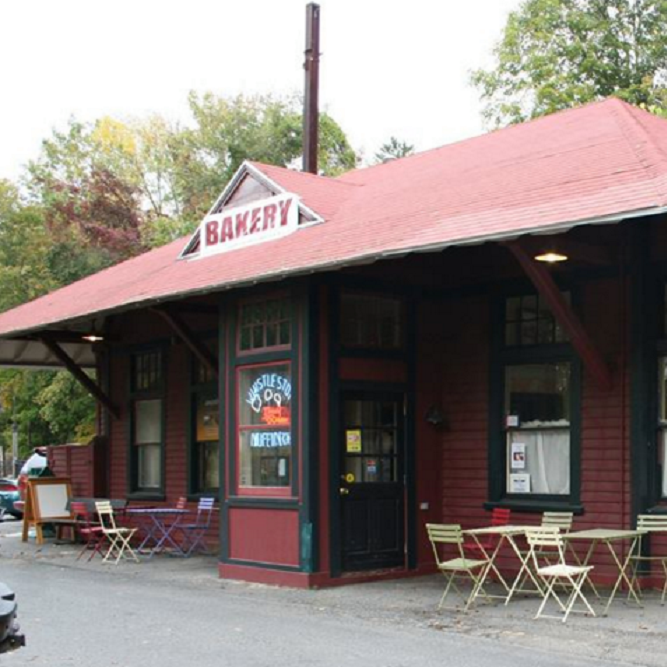 Where We Sell
In addition to our bakery we are happy to partner with wonderful local businesses. Our current vendors sell Whistle Stop pies!
Contact and Order Forms
We can be reached at the bakery during business hours and we will also have order forms available for seasonal ordering such as Christmas and Valentine's Day.